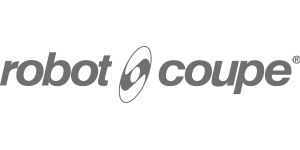 Features
High Performance:
Vertical Cutter Mixers have been designed for processing both large and small quantities.
The cutter allows the processing of meat, vegetables and smooth textured mousses, as well as for grinding and kneading foodstuffs in a minimum of time.
Less than 5 minutes are needed to realize even the longest preparation such as smooth-textured mousses.

Cut quality:
New patented blade for an optimum cut quality.
To guarantee perfect cutting quality and perfect homogeneity of products even in small quantities.

Ease of use:
All stainless steel machine for space saving, built with a removable bowl and tilting seal for easier cleaning and to empty the bowl easily.
Control panel designed for a simple and reliable use and equipped with a timer for a better preparation control.
R45 VERTICAL CUTTER MIXER